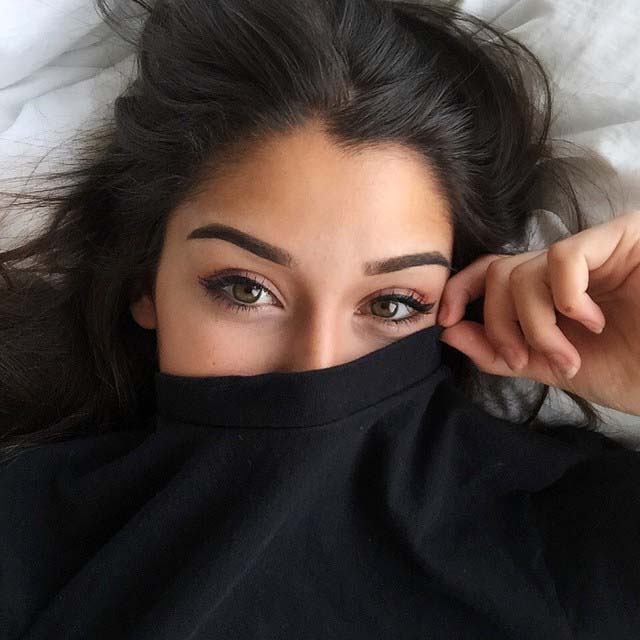 I scream, you scream, we all scream for Eye Cream!
Well beauties, sometimes we're really screaming at our reflection these days, especially when all the focus has been on our eyes. Well, we're still wearing the face masks for protection from Corona virus, and we're mostly conducting our meetings on Zoom. So bottom line: it's all about the eyes.
And how about your eyes? Would you like softer, brighter eyes that always look rested? Would you like to reduce puffiness and dark circles?
We sat down for a Zoom meeting with Dr. Costi to know more about how to find the ultimate eye cream that targets our specific concerns.
Why do we all need an eye cream?
"Your eyes have a very delicate skin surrounding them, that's why it might be the first area on your face to show signs of aging" explains Dr. Costi.
Therefore it must be a priority for you to assess the type of care you need for your eye contour. "The skin around the eyes is highly vulnerable to dryness and sagging since it lacks any underlying fat or sebaceous glands. Add to that the stress from muscle movement as well as the density of blood vessels, and you will understand why we get wrinkles as well as dark circles."
Result: we all need a good eye cream.
How effective are eye creams?
Eye creams are packed with powerful ingredients to treat every concern: from hyaluronic acid to hydrate and plump the skin, to antioxidants to protect from agressions. They can indeed make a big difference to hydrate and moisturize your eye area, however they need you to back them up for a more notable result.
Where genetics are involved, like in dark circles, a cream alone will not deliver a result that you might hope for. This will need a visit to your dermatologist, along with a healthy diet as well as a regular light massage (have you tried face yoga?)
So before you judge the efficiency of your eye cream, an evaluation with Dr. Costi would be best to determine your care routine in order to see a difference.
How to apply an eye cream?
Take a pea-size amount of product, and with a light tapping movement press it into the skin around the eye.
"In a gentle anti-clockwise circular movement, be sure to avoid the upper eye lid, but also make sure to apply around and over the brow bone" explains Dr. Costi. This will stimulate collagen production.
Be careful not to drag or pull your skin, always being extra gentle.

What cream to look for depending on your concern?
Eye cream for puffiness: Try a product with Reservatrol which is a powerful antioxidant.
Eye cream for dark circles: You want to use products with vitamin C and collagen, but also look for products that are tinted to color-correct the skin tone.
Eye cream for wrinkles and fine lines: Here's your remedy: vitamins A (retinol), C and E. Look for products with these powerful antioxidants.
Eye cream for dry skin: We love products with squalane and marine algae. They are both ultra-hydrating, plus totally vegan.
Eye cream for any/all concerns: If you're looking for just 1 cream that can multitask from boosting radiance to revitalizing your skin, look for a Korean beauty product that will pack a punch of vitamins and peptides. We love the texture of serums which dissolve into the skin.
Now scream for joy beauties! You look fantastic