Well beauties it's that time of year! As we get ready to get back to school or university, we have more than just books and notepads to prepare: we have to prepare the necessary skin care products! Because there is no way that you're gonna push your skin care routine aside as you get busy with the start of Autumn. Our main concern right now? Let's keep it quick and easy to follow no matter what your schedule looks like.
So let's get our shopping list ready to get straight A's all around:
Clean pores, check.
Dewy skin, check.
Health glow, check, check, check.
Shall we begin and get you feeling confident as you head back to campus?
Keeping it simple, let's start with the basics. Make sure you stay on top of your skin's health by washing it properly. Removing dirt and oil that have accumulated on your face can help prevent many issues that may arise from clogged pores.
Choose a cleanser like the SVR Sebiaclear Purifying and Exfoliating Cleanser for normal to oily skin, as well as dry skin.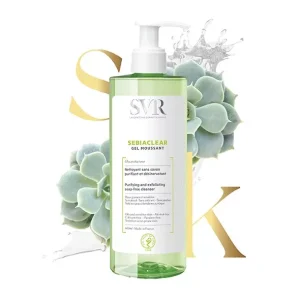 Check your facial moisturizer
Having cleansed your skin, it's essential to retain moisture by applying a product that will help you look and feel soft and supple.
How about a product that will stay matt all day and that you can use as a base for your makeup? Try the SVR Hydraliane Legere Intense Moisturizing Cream.
Fact: you're never too young to use an eye cream!
Late nights, intensive study sessions and a hectic schedule may leave you with puffy eyes and dark circles. But incorporating an eye cream will prove great to avoid premature aging around your eyes.
Apply a few dots of Eucerin Aquaporin Active Eye Cream and you will wake up looking radiant!
Between studying, working, running to catch your classes and catching up with friends, you want to keep your make-up routine as hassle free as possible! So look for products that allow you to save time and still look great like the SVR Clairial CC Tinted Cream SPF50. It will provide your skin with hydration while leaving you with a natural, flawless and dewy complexion.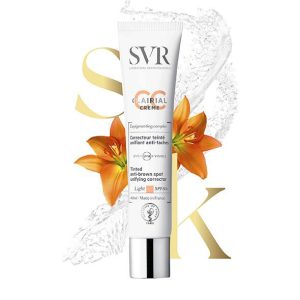 Remember that when you're taking a break during the day, the sun is still working hard! No matter where you are, apply a broad-spectrum SPF at least 15 or higher on all exposed areas of your skin to protect from harmful UV rays.
We love the Eucerin Photoaging Control which can be used for all skin types.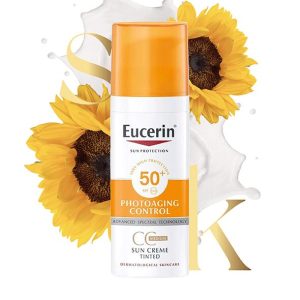 Is there anything nicer than doing your homework outdoors? The change of scenery is not only good for your creativity, it's also great for your daily dose of vitamin D 🌞
Follow us on our social media platforms @skinperfection.world , subscribe to our newsletter and keep a look on our website for upcoming discounts and surprises. Let us know if you liked the products by posting your feedback on your story and by tagging us and using #perfectreview to be featured on our page!