Ramadan is here!
Beauties, it's time to shine your light on the world and enjoy the blessings of this beautiful month.
But, that doesn't mean you're going to skimp on your skin care! Quite the opposite: it's very necessary to do a bit of self-care. The moon crescent will bring the joys of iftar and gatherings, but the long days might bring dehydration, wrinkles and imperfections to your neglected skin.
How to avoid the common skin problems and only embrace natural beauty during this holy month? Let's see what Dr. Costi had to say with his 5 tips for Ramadan skin care.
Ok so we all know you may be short on time this month, and you need to be doing a hundred things at once. One thing you won't have to plan is putting on a hydrating mask like the Filorga Miracle Mask.
In just 15 mins get your skin hydrated with these regenerating masks: the powerful moisturizing Hydra Filler and the super smoothing Time Filler. To be used morning or evening, whenever you have time!

And now buy 1 Time Filler Mask + 1 Time Hydra Filler Mask and get 1 Free UV Bronze Mist. Isn't that perfection?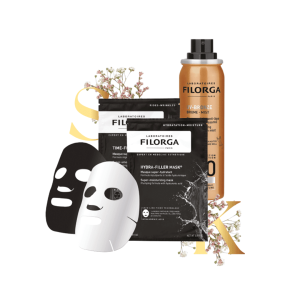 If you're choosing to forego make-up this month, you will especially need to keep your face glowing with a face oil like the Obagi Daily Hydro-Drops.
This lightweight, non-comedogenic, hydrating serum leaves the skin feeling smooth and refreshed, minimizing fine lines and wrinkles. Used on top of your moisturizer, it will seal in moisture and perfect your skin with a visible healthy glow.
And now benefit from our Ramadan special offer to buy 1 and get 1 for free.
And what about your hair?
Between losing sleep and all the work you have to accomplish, you still want to have soft and beautiful hair. The best way to take care of it is with a hair oil such as the Lazartigue HUILE DES RÊVES.
The name says it all, it's like a dream for smooth shiny hair.
This Botanical Oil is nourishing and aromatic, enriched with a unique blend of essential Argan oil, softening Apricot oil, strengthening Camellia oil and repairing Egyptian Geranium that transform your hair from the inside out. The secret? A delicate balance of precious oils that leave the fiber perfectly smooth and shiny.
Don't miss the chance to get 2 for the price of 1.
Long nights and early mornings, your skin's gona need emergency help especially around the eyes and lips where it is the most fragile. Rescue it with the Daeses Eye and lip contour cream.
This cream delivers an instant and visibly long-lasting firming effect which prevents eyelids from drooping- yeah you know the look after a long day! It will also help unsightly wrinkles from appearing on your lip contour, which is commonly referred to as smoker's lips.
By the way, it's also recommended to stop caffeine as well as smoking during times of stress for your skin and health- like now.
BONUS: benefit from our offer to get 2 C-Vit Intensive Serum ampoules as a gift with purchase. These will BOOST hydration and fight free radicals for extra glowing skin.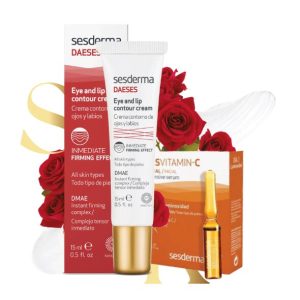 Eyes that mesmerize from dusk till dawn? Here's the best kept secret by skinfluencers as well as beauty professionals: for perfectly thick lashes and eyebrows, you need to use the Talika Lipocils Expert Eyelash and Pigmentation Gel.
This amazing gel is a unique treatment that not only acts on eyelash growth, but also on the lashes' curve and natural pigmentation. Then the Liposourcils Platinium gives you denser, thicker, darker eyebrows.
Your eyes never looked so intense!
Now buy the Lipocils Expert and get the Liposourcils for free.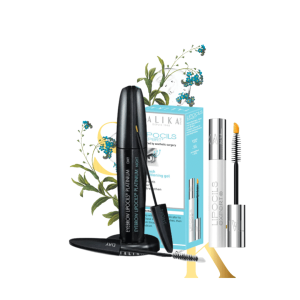 Dr. Costi's final tip: embrace the magic of this special time with friends and family. And of course, pamper yourself and your skin!

Ramadan Kareem beauties, from all of us.
Follow us on our social media platforms @skinperfection.world , subscribe to our newsletter and keep a look on our website for upcoming discounts and surprises. Let us know if you liked the products by posting your feedback on your story and by tagging us and using #perfectreview to be featured on our page!