Wondering what to give your mom for mother's day? This year it's all about the simple things, the little things, the things we really appreciate in our lives.
And do you know what your mom deserves the most? A gift of beauty, youth and anti-aging skincare. Doesn't she?
We sure think so. In fact we've got 5 of Dr. Costi's favorite anti-aging products that we think you should check-out. They make such cute gifts for your mom, your friend's mom, your friend who is a mom… you know.
This mother's day, let's get your mom an amazing gift.
A gold mask for a golden lady! The Revuele Gold mask offers skin protection against aging with an immediate lifting effect. With an added luxurious feel, it increases skin elasticity for a hydrated, soft, and restored skin.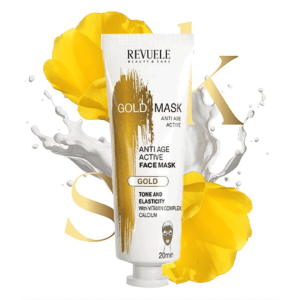 Because she deserves all the kisses!
Soft? Her skin will be like butter with this softness enhancing face kit: A scrub, 4 enzyme face masks, a clay mask and a lip mask. It's perfectly practical and easy to use for any occasion.
Use the Revuele face scrub will clear away any dirt revealing clean fresh skin, thanks to its charcoal powder, then follow it with a Talika enzyme face mask or clay mask depending on whether the skin needs hydration or brightening.
Our favorite thing about this whole kit is the Herbal Dynamics lip mask for velvety soft lips. Oh! the bath bombs that give the ultimate relaxation and love too. 
Because she gives the softest hugs!
Enriched with prebiotics, argan and coconut oil, as well as powerful anti-aging active ingredients, this Talika night cream is like a dream. With a velvety texture it works throughout the night to smooth, firm and moisturize your skin.
Because she's eternally beautiful!
An anti-aging sunscreen? Yup. The Eucerin Photoaging Control sun fluid is enriched with the active ingredient Glycyrrhetinic Acid, which supports the skin's own DNA repair mechanism.
SPF 50, UV protection, moisturizing and anti-aging, this is an indispensable gift for every mom.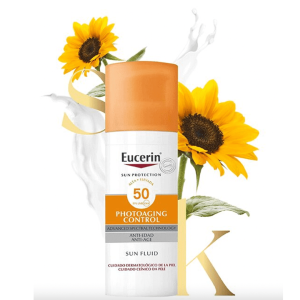 Because you love her for infinity!
Age is but a number, however, this kit was personally put together by Dr. Costi for special care of skin over the age of 40.
Hands down, it's one of our favorites. It's got everything we love and must have: micellar water, cleanser, hyaluronic acid day cream, sunscreen, eye cream, night cream and an anti-aging face mask for glowing skin in 15 minutes.
So your mom doesn't have to look her age, and you don't have to either.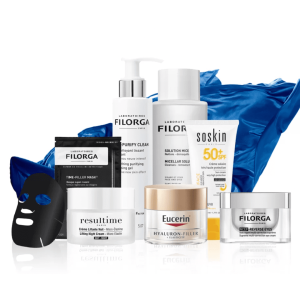 Now what else can we say other than I love you mom 💋💋
Follow us on our social media platforms @skinperfection.world , subscribe to our newsletter and keep a look on our website for upcoming discounts and surprises. Let us know if you liked the products by posting your feedback on your story and by tagging us and using #perfectreview to be featured on our page!