Hey there mommy! We know you're super busy, looking pretty and taking care of baby!
So we've got you covered with 5 products that you can safely use for your personal skin care as well as the little cuties.
Here are some of Dr. Costi's favorites: highly effective, natural and safe products for multiple skin care needs.
A gentle cleanser for face and body
Biodegradable and soap-free, the Avene Trixera formula gently cleanses and nourishes even the most sensitive skin. This moisturizing body wash restores skin's natural protective barrier while soothing dry to very dry skin.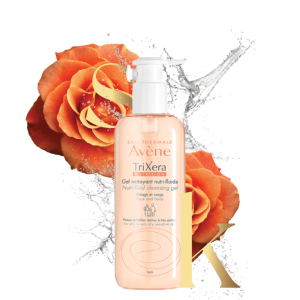 Flair-ups are common for babies that's why you need Xérial 30. This moisturizing cream reduces roughness, smooths the skin and reduces its grainy appearance.
To hydrate very dry and rough skin on arms, elbows, knees. The Pure Urea Technology (patent pending*) sloughs away dead skin cells while providing deep hydration. Mommy also needs XERIAL 30 Crème since it reduces rough, bumpy skin and ingrown hairs, leaving skin smooth to look at and touch.
Do not use on children under three.
Delicate hair is healthy hair affected by various types of aggression. So it's important to maintain its balance with suitable nourishing products to add resistance, shine and suppleness.
You should also consider minimizing damage caused by repeated washing. How? By using the gentlest shampoo possible for frequent or daily use.
That's why mommy and baby will both love the gentle formula of Ducray's extra-gentle shampoo.
It gently cleanses the hair of babies, children and adults.
A minimalist formula with 91% natural origin ingredients that does not sting eyes.
A 48h intensive hydration balm for face and body
Do you ever suffer from severe skin dryness and itching?
Topialyse Intensive Balm is a lipid-restoring and anti-irritating care that is indicated for skin dryness, itching, irritation and atopic skin. It allows to relieve immediately the skin, while providing a long lasting soothing and comfort sensation. This product can be applied by the entire family, even in newborns, on the face and body, whenever necessary.
Apply 1 one application every 2 days.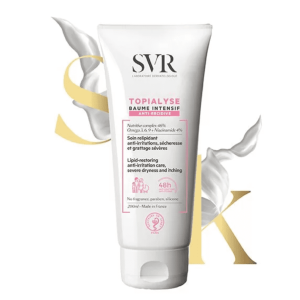 Sunny days are here again! You need the first sunscreen that does not sting the eyes!
Fusion water ultralight sunscreen with high UVB/UVA SPF50 specially formulated for children. Suitable for +6 months.
Fusion Water Pediatrics formula provides intense hydration and immediate absorption without leaving residue and proving a fresh feeling.
Thanks to its sun blocks, vitamin E and provitamin B5, it protects the immune system of a child's skin from the negative effects of ultraviolet radiation.
Intense hydration. Immediate absorption. Fragrance free.
For daily use that optimally combines UV protection, excellent skin tolerance, and reduced environmental impact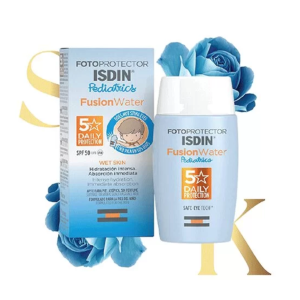 Follow us on our social media platforms @skinperfection.world , subscribe to our newsletter and keep a look on our website for upcoming discounts and surprises. Let us know if you liked the products by posting your feedback on your story and by tagging us and using #perfectreview to be featured on our page!