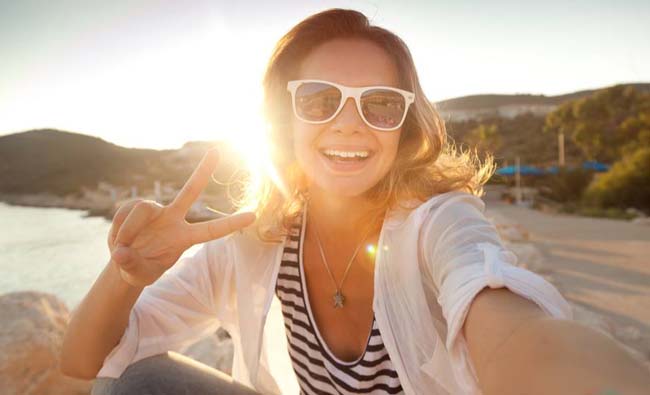 The best skin of your life? You can get it. Easy.
Ok, not That easy, but achievable. All it takes is to follow a few rules.
Beauties, believe it. These are not trends on TikTok, and they are not fad beauty tricks. They are tried and tested skin care basics that include advice from dermatologists and skin care specialists.
Here are 10 secrets for incredible skin 
1. Hydrate and then hydrate some more
We can never repeat it enough, hydration and clean eating are a big part of having great skin. If you duly follow this rule, you clean and hydrate your skin morning and night, then you will discover the most radiant complexion of your life.
Dr. Costi's tip: A healthier skin can be as simple as drinking water with lemon (which helps your digestion) or even replacing regular salt with Himalayan salt (which contains tons of minerals, which help your skin retain water).
2. Fight pimples before they appear
When you're always ready, you will always win the war against pimples! Drink lots of water, exfoliate twice a week, and stay away from sugar which aggravates skin infections.
Dr. Costi's tip: Keep an acne treatment handy, so whenever you feel a blemish on your face, you apply it directly to the zit/ pimple.
3. Try being natural
The less harmful chemicals you use on your skin, the more naturally healthy it will be.
We are lucky enough to have lots of Mediterranean natural remedies in our region which we should make the best of. Things like olive oil, honey or lavender are all precious for cleaning and restoring the skin's balance.
Dr. Costi's tip: Try a face massage with olive oil, then gently rinse your face with a warm washcloth.
4. Invest in your skin
It takes time and it takes money, but your skin is an investment that will yield great returns.
Take the time to treat it right, by cleansing and exfoliating. Then don't hold back on buying the best products you can afford or going for a treatment at the clinic. It will truly make a huge difference in your skin.
5. Book a laser treatment
Every five or six months, a laser skin resurfacing treatment can help reduce wrinkles and even-out your skin tone. Greatly improving your skin's appearance, it's something you should regularly book in your calendar, not only to do before great events.
6. Become more practical
Whether you need a cure for dark circles or for eczema, it's better to use whatever you have at hand than just wait to find the "perfect" product.
Dr. Costi's tip: There are some great products that you can find at any pharmacy. Try something before you judge it, and also always ask your dermatologist if you need quick advice.
7. Get more nightly products
If you ever feel that your complexion looks dull, an overnight cream will be your go-to.
Especially for sensitive skin, you need to perfect your night skin routine in order to face the next day with healthy and clear skin.
Dr. Costi's tip: Eyes, face, lips and don't forget cream for your neck. They all must be properly taken care of.
8. Sweat it out
Even when you're practicing your face yoga, a good sweat session will help your body relieve stress and toxins.
Have you ever noticed how people who regularly exercise have such supple and soft skin?
From yoga, to running, to boxing, to just walking around the block, you decide how you want to sweat.
9. Sunscreen every day
What's the primary advice that any dermatologist around the world would give you?
Wear SPF every single day.
Dr. Costi's tip: The secondary advice is No tanning beds and No smoking.

10. There are no quick solutions
It's a whole life's commitment if you want the best skin of your life! You must make your skin a priority.
You need to follow a good skin care regiment every day, stay on top of the latest skin care products, sleep well and become best friends with your dermatologist.
Now tell us are you ready for the best skin of your life?